About Mispo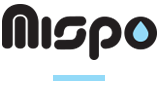 Mispo was established in 2018, which focuses on functional material development, human engineering research, product design research, and smart supplier system service. It is a new gen-eration of business, and can offer customer an ODM service.
Mispo owns professional team including tech research and marketing, which offers customer info consult service, resource cross-border integrate and other accretive service. It can assistant customer to create high quality and frequency technical product,improve product core competitiveness, and accelerate marketing launch cycle.
Mispo' s main products are functional sports wear and smart wearable equipment. Close-fitting wear will be major development direction of global functional ODM service. Mispo already accom-plished financing plans, and the investor owns advanced vertical production line and resource integrate capability. Meanwhile,mispo also corporates with many famous colleges( fudan, donghua,beifu, etc) and research institutes. It means that mispo can share their patents to proceed deep research and development.
Mispo values environment protection, supports sustainable development, takes the responsibility of society, and believes in environment protection is not only a life style, but also a life atti-tude.